Have you ever found that your bedroom is just overrun with items that don't have a place to go? If so, you may want to consider how to best improve or enhance the way storage is installed in your bedroom. Added storage, in small or large amounts, can improve the way your bedroom functions as a whole. For that reason, here are some ideas on how you can work to create additional storage in your bedroom:
Install Shelving
There is one surface that massively under performs in your bedroom; the walls. Often these are left bare and empty even though in every other area of your home you would have shelves. That is why, then, installing shelves in your bedroom can be a simple way to increase your bedroom storage.
Shelving can also be extremely decorative depending on your choices. As you can either use the shelves for practical use or art, decorative features or otherwise as well. Your shelving choices don't necessarily have to be wooden planks on a wall either.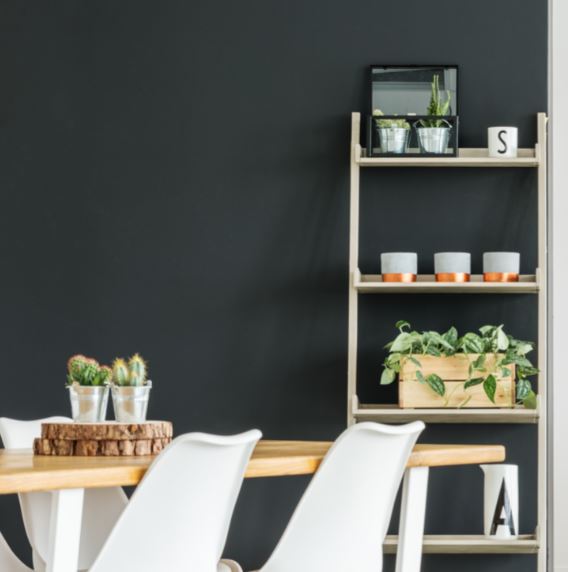 Try quirky shelving choices that will catch the eye, for example, a selection of hangers linked up can be both interesting and good to store various items (not only clothing), you could also add a storage trunk underneath the shelf in the unused space making even more room. The more creative your shelving choices are, the more interesting it will be and the more storage you can inject into the room.
Beds with Storage
A bed is the biggest item of furniture in your room and so can be severely underused. If you don't have storage under your bed or a storage bed, then you are missing out on a very lucrative storage space.
This can be done via DIY as you can easily create your own under-bed storage boxes. You can either re-use old boxes, cutting them down to size, or create brand new ones bespoke for the space you have available. Though this fully depends on your level of DIY skills and whether you have the urge to create something yourself.
Of course, you do run the risk of making under your bed a little bit of a cemetery of unused items or knick-knacks. So, the best practice is to make sure you sort or clear through your under-bed storage at least once a year. This way you don't waste space in the long-term either!
Optimise Your Wardrobe
The wardrobe is a big space and a necessary part of our bedroom storage options. However, it can be very badly used in terms of saving space and optimising storage opportunities. The fact is that your wardrobe is more than just hanging space and one or two shelves.
First things first: clean out the wardrobe. Get rid of old clothes you haven't worn in years, clean the accumulated dust and make sure that it is all sorted before attempting to put anything back in.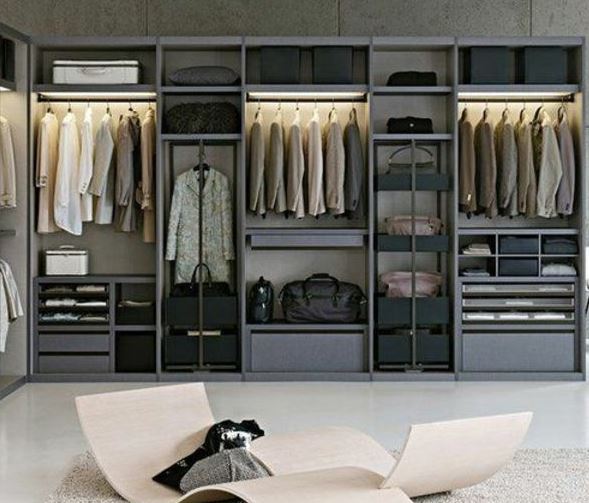 Then, you can work on adding more storage. A good first step is to add an extra hanging rod. You may have one already, but don't be afraid to add a double-decker of hanging rods to optimise that side of your wardrobe. If it's particularly tall (in the case of an in-built wall wardrobe especially) this can be a simple way to add more hanging space. Next, you can consider adding more shelving as well – though you should be a little more liberal with this. And if you do have shelves, make sure your clothes folding is optimised for the best use of space.
Another good idea is to have a seasonal shift in clothing. Your winter wardrobe doesn't need to be hanging up through the warm days of summer, pack it away out of sight instead! And then switch it back in once the chill starts to set in again.
Also, don't forget that your wardrobe doors also have plenty of room to have extra storage installed there. You can buy or create a shoe storage hanger, for example, which can be used for a variety of other knickknacks and storage. View more ways to creatively hide the ugly parts of your home!
Storage Boxes/Bench
When it comes to the bedroom, freestanding pieces of furniture need to be limited; otherwise, you end up with a very cramped space. That is why you may do better with a number of storage boxes instead of a dedicated piece of furniture. As these can often be tucked away or stored in out-of-the-way spots.
Or, for example, you could invest in a storage bench. These come in many shapes and sizes, as well as in fabrics such as luxury velvet furniture pieces or even leather – it depends on your overall bedroom decor or theme.
Use A Storage Facility
I have noticed a lot of self storage services pop up around the country like Fantastic Storage where people can store away their things in a secure unit and even hold their own key. Some of these services offer a free pick up service too if you hire storage over a certain period of say 3 months. This is not ideal for things you regularly use but serves a purpose for a few situations.
Install Organisers in Drawers
Is your sock drawer a little bit of a mess? Socks bulging, underwear falling out whenever it opens or something along those lines? Then your drawers may need a little bit of organisation. A drawer organiser can help to create neat, simple, partitions in your drawers which can actually be very useful.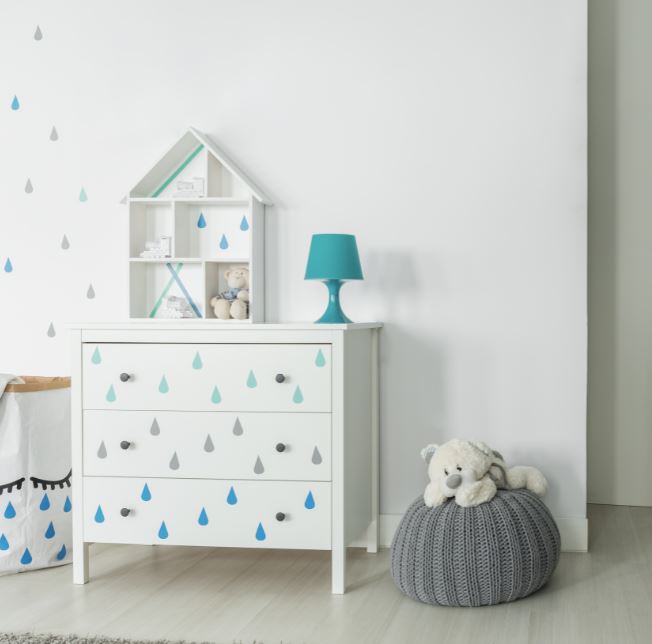 A drawer partition can separate your socks from your underwear, but it can also be used in several different drawers as well. You can separate your pyjamas from your day clothes, your t-shirt from your shorts, you can even separate your knicks from your knacks. A drawer partition can also be easily made with a few simple pieces of wood as well. Or there are a few shops which may have a solution that fits as well.
And there you have it! Lots of different techniques that you can use to add more storage space to your bedroom, either in isolation or collectively, depending on your storage needs. With both DIY and shop-bought options, there's no reason you should be lacking space in your bedroom. So, start increasing your storage today. For more decluttering info, check out our ultimate decluttering guide!