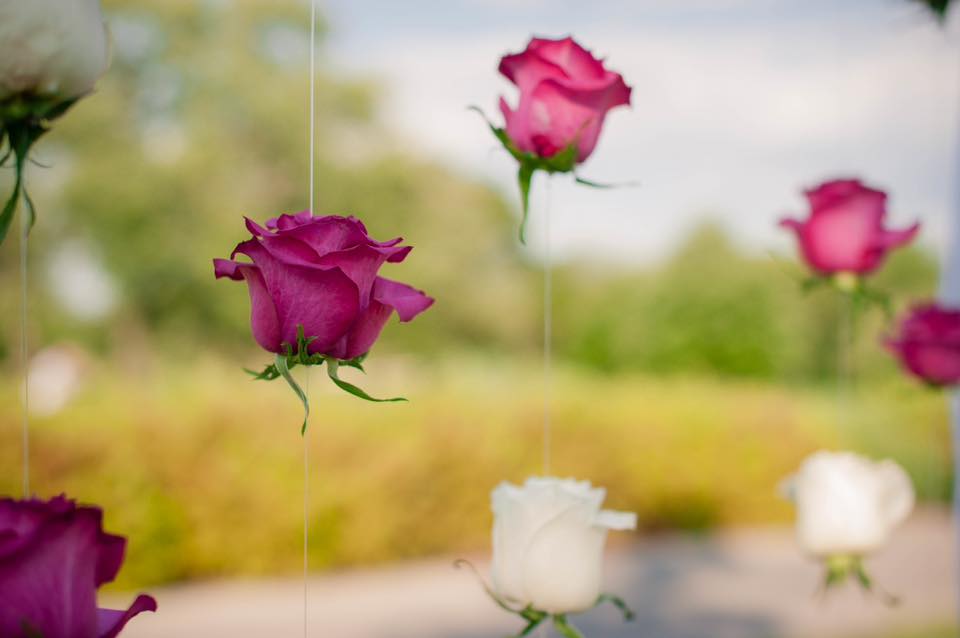 A fabulous trend going from coast-to-coast is hanging flowers.  From the ceremony to the reception, these hanging blooms, are making a statement.
One of the trends is called the upside-down garden.  It's where you take hundreds of flowers, and hang them from the ceiling, making a sea of  of flowers, transforming your ceremony or dance floor into a lush garden above them.  Almost like your floating above the ground.
Another flora trend is flower chandeliers.   Imagine gorgeous blooms, overflowing and draping down off of a chandeliers, or circle hoops over your heads, or dance floor.  They are sure to set the mood, to your nuptials and will have your guests staring in awe!
Inverted Centerpieces.  Does your venue have tall ceilings? A great idea is to have inverted centerpieces, which where you suspend your table center pieces above your guest, drawing their eyes upward.  These look great with long tables, and can really take your wedding to the next level!
Curtain of flowers.  Have a curtain of flowers draped as your backdrop for your ceremony looks stunning.  You can even have it as your back drop of your sweetheart table.  Flowers draping from top to bottom, add a bit of modern flair.  A great idea is to have them monochromatic, and start lighter at the top, and grow dark, as it goes to the bottom.  Another idea is to hang them in picture frames.  They will look like framed works of art.
Hanging glass globes look very modern, and look absolutely amazing.  You can have them as your backdrop of your ceremony, or suspend them across guest tables.  In each globe your can put a single flower for bright glam look, or add more lush greens and succulent for a more of a garden look.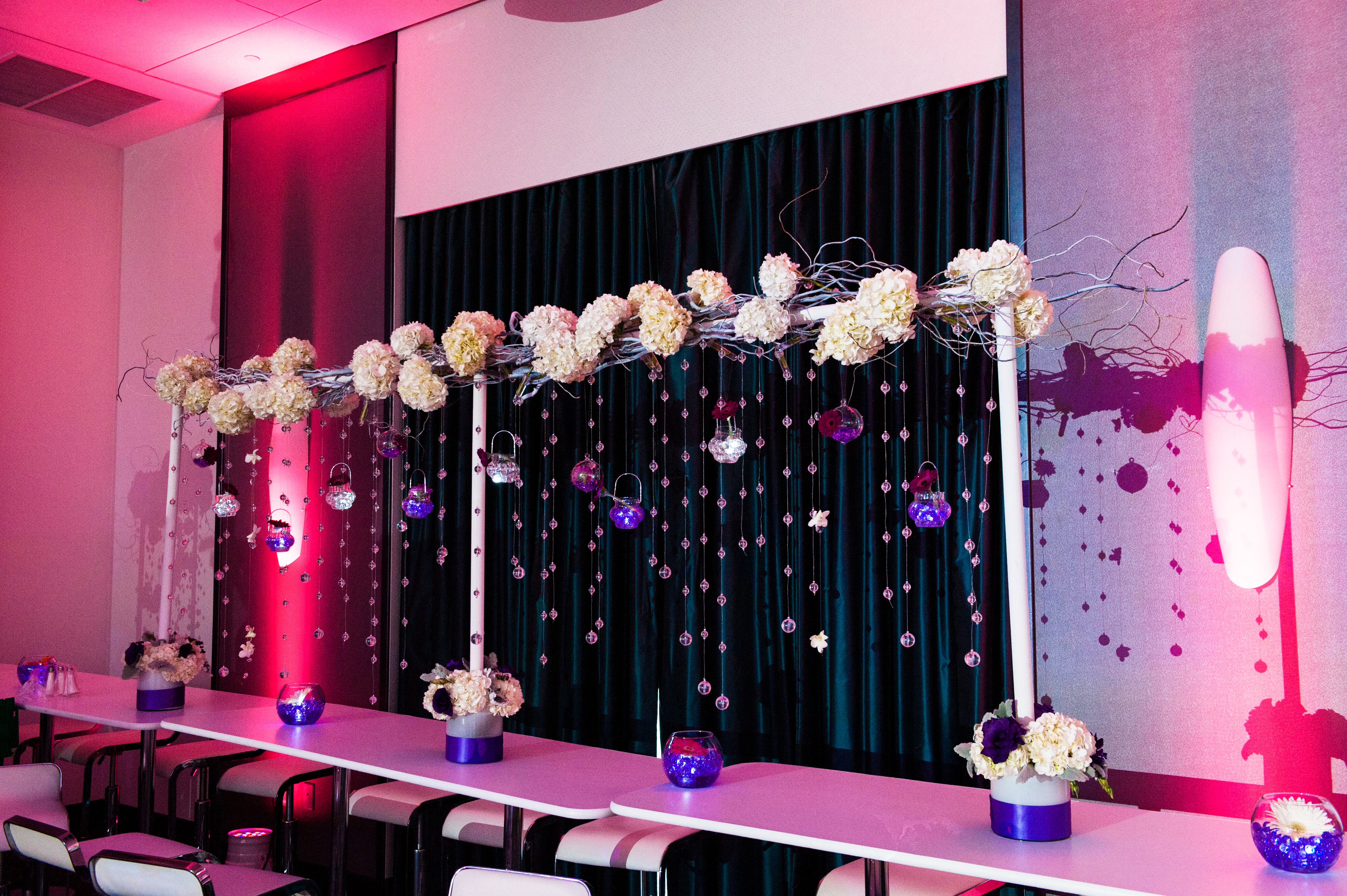 The article Hanging Flower Arrangements was first posted by  http://leighflorist.net