One of the easiest, cheapest and most charming interior design ideas, shabby chic is definitely in style. What is more, by making use of old furniture and other items, this look helps us to move towards a more eco-friendly existence. Anyone can achieve a 'shabby chic' look in their home, it just takes a little bit of imagination, a magpie tendency and a lick of paint – of course Annie Sloan Chalk Paint rises perfectly to the occasion when you decide to give those old pieces of furniture a new lease of life.
What is Shabby Chic Anyway?
Shabby chic is the name given to a style of interior decoration that values age and wear-and-tear. If something does not look as though it has been loved by generations, it is made to look as though it were. This is a soft, opulent and yet down-to earth, cottagey style that can really make a house feel like a home. While it does incorporate genuinely old items, this style is more about imaginative re-creation than it is about genuine antiques. Shabby chic styling gives an interior that you will really love and that is really aesthetically pleasing but not one that you have to be precious about. So shabby chic can be great for messy, chaotic, loving homes with kids and/or pets. It is a styling that can work in real life, not just on the pages of a glossy magazine.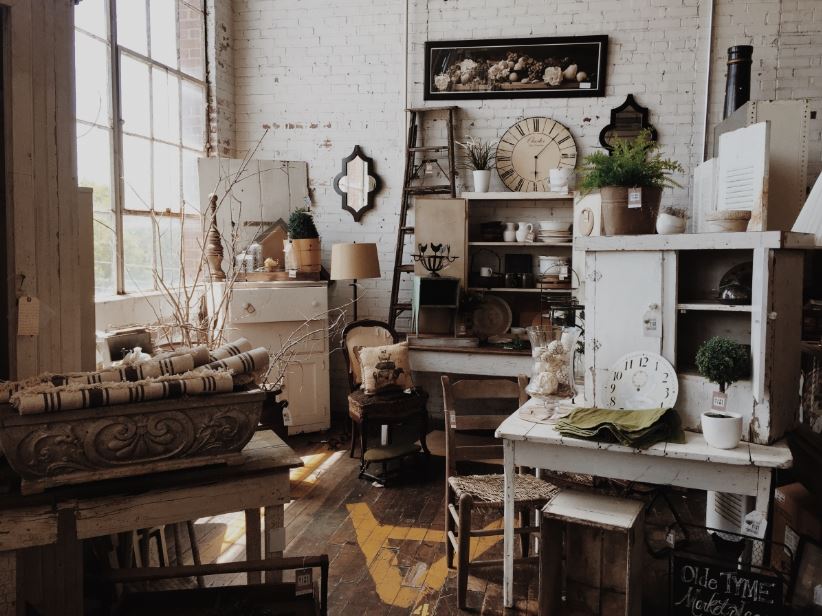 Elements of Shabby Chic and How To Integrate Them:
Paintwork:
If you have an old piece of wooden furniture that you have fallen out of love with then why not give it a new lease of life by simply painting it? Painting old pieces of furniture is the best way to rejuvenate them. In the shabby chic style, paintwork is often in off-white or pastel shades. Annie Sloan chalk paint in Original, Old White or Cream all make a great colour for wooden furniture.
Distressing:
In the shabby chic look, paintwork is often distressed, rustic or worn. After painting, sanding off sections in areas that would naturally have suffered the most wear over time can allow you to achieve this effect. You can sand down to bare wood or, if you would rather, paint different layers of coloured chalk paint and distress so that you can see all the different layers of paint coming through.
Painted Motifs:
If you are artistic you may like to try your hand at painting delicate motifs on your shabby chic furniture. Roses and other floral emblems, hearts, doves, leaves and other vintage inspired designs are often painted onto items to personalise the look. Stencils can help to create a stunning effect if you are less than expert with a paint brush.
Soft Furnishings:
In a shabby chic home there is usually an abundance of soft-furnishings in faded, vintage-style fabrics. Home made items fit into the style especially well. Crochet, appliqué, hand sewn natural fabrics – all these are often found in a home decorated in this way. Hand sewn cushions are placed on painted chairs, for example, and a unique tablecloth may be placed on a worn old table.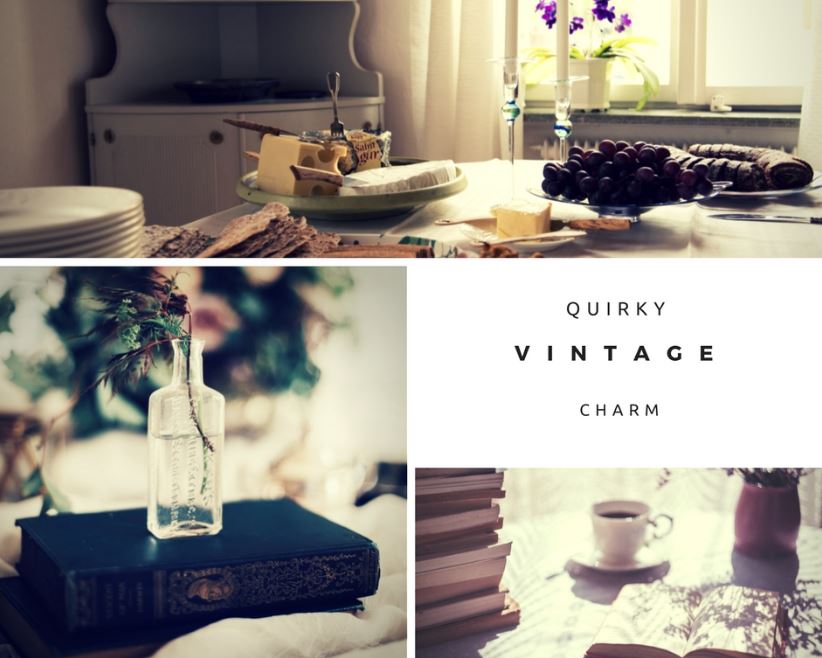 A Little Vintage and Unique Clutter:
Putting the finishing touches on a shabby chic home is all about collecting items with a quirky vintage charm or homespun, hand-made appeal. These little touches are what make your shabby chic home really come alive. Put your own personality into your collection and it cannot fail to delight those who see it.
This post " How to create the shabby chic look in your home " was first seen on http://www.loverestored.co.uk