Are you one of those people who experience money related issues and problems? There is no need to worry anymore because you can already resolve these problems. This is also as you in touch with do it yourself Up-cycled furniture. With this type of venture, you will surely save a lot of money.
What is Upcycling?
Some people may already have heard up-cycling before. Nevertheless, they have no idea of what this term means. Up-cycling is a type of recycling process that is considered to be very useful and money saver. As far as do it yourself up-cycled furniture is concerned, this is a worn out and old item which is re-purposed.
In the re-purposing of up-cycled furniture, it actually involves a process that makes the items more useful. This following product is not up-cycled but it is the kind of look we want to achieve when we update an old wooden coloured wardrobe to a more shabby chic style look.
Antique French Style Shabby Chic Wardrobe credit to Homes Direct 365
Do It Yourself Up-cycled Furniture
An Up-cycling process is easy and simple to people who are interested of saving a lot of money. This is because the process can be done all by yourself. You do not need to have the skills and knowledge when you want to create do it yourself up-cycled furniture. As long as you are creative enough to turn old items and re-purpose them, then you can do so.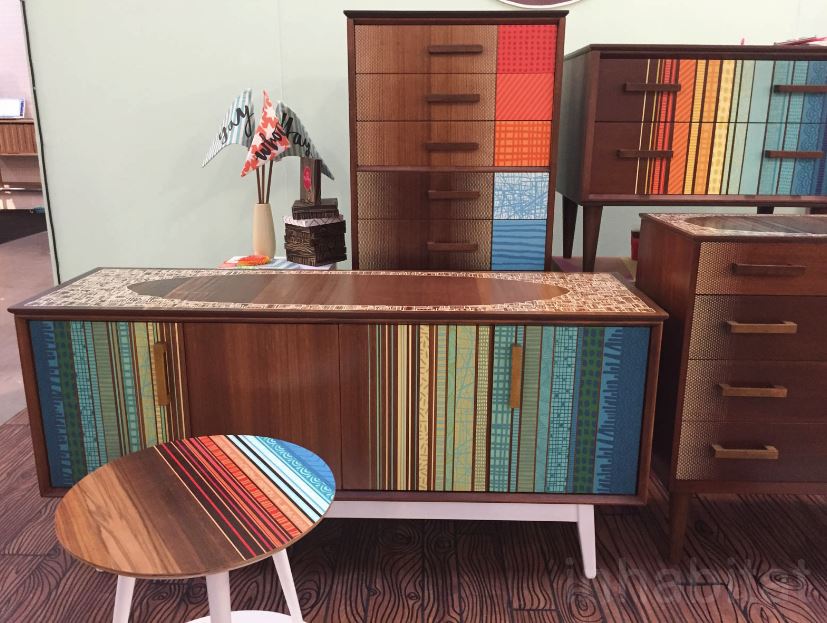 Up-Cycled Furniture credit to InHabitat
Items Which Can Be Up-cycled and Where to Find It
There are several items that you can have for a do it yourself up-cycled furniture. This only means that you will not find it difficult while you search for those items. Even at home, you can find some items that are ready to be up-cycled.
Some items inside and outside of your house can also upcycled. There are also items that can be found in your basement and in your garage area.
You can create do it yourself up-cycled furniture through the use of your old picture frame at home, tool boxes and drink trays. All you have to do is to add some creativity and little paint on it.  Old chairs made from wood can also be up-cycled into flower pot holders. You only need to cut a small hole in its seat and slip in the flower pot.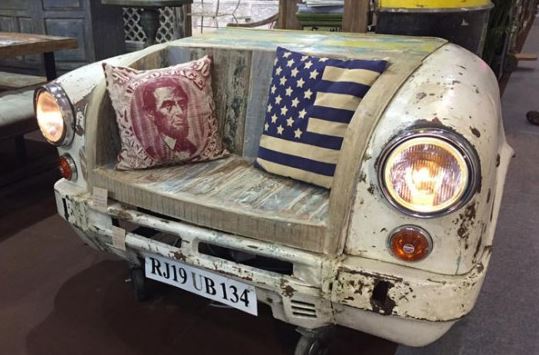 Up-Cycled Car Made Into Double Seater credit to Garden Recycle
How Can You save Huge Amount of Money from Do It Yourself Up-cycled Furniture?
Outdated furniture also needs to undergo a refinishing process. Quick refinishing process also helps make outdated furniture look brand new to people. When they are interested in your do it yourself up-cycled furniture, they will buy this furniture from you. This will let you obtain a specific amount from your refinished outdated furniture.
In addition, you may also save money if you will use up-cycled furniture at the comforts of your home. This only means that you don't need to buy new furniture because of upcycled furniture.
With do it yourself up-cycled furniture, you will be assured to save a huge amount of furniture. You could also turn outdated and old items into something useful.