Wall mirrors come at various dimensions, shapes, and prices. Since wall mirrors can reflect light, they will visually make a narrow space or small room seem larger. There are many styles of wall mirrors, including elaborate and contemporary among many others.
Etched wall mirrors come with artwork imprinted on the glass. The artwork can be simple to ornate, and there are several choices ranging from elaborate scenes to images of animals among much more. Hand etching, laser etching, or even acid etching is employed to create the beautiful decorative image. There are kits as well as instructions available to make an etched design on a plain mirror.
One of the widely available mirrors is the framed large rectangular wall mirror. Quite often, frames are made from wood. However, there are elaborate wall mirrors framed in turquoise, cowhide, mother of pearl, and other exotic materials. Framed wall mirrors create an impression of being bigger than they are. The price of these mirrors varies depending on the frame quality and size. Custom-made mirrors are quite expensive because of the labor involved.
Here are some lovely examples of wall mirrors from the Pottery Barn collection
https://www.potterybarn.com/shop/accessories-decor/wall-mirrors/
Image credit x2 to Pottery Barn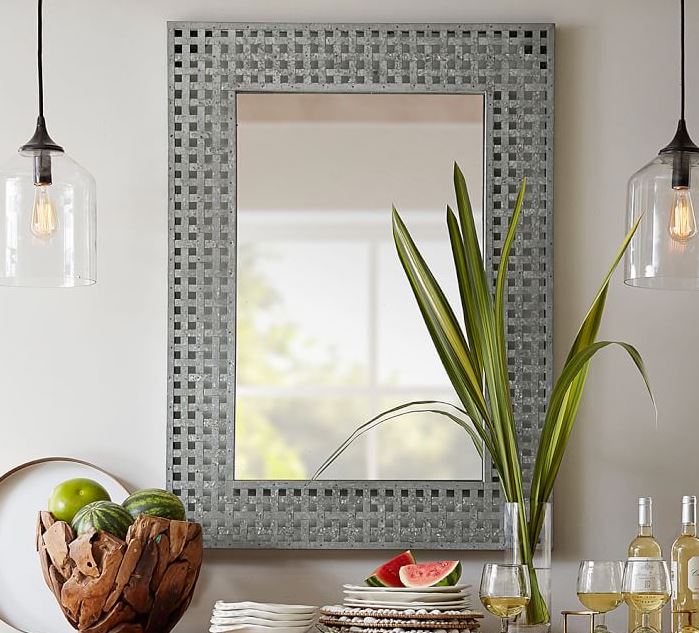 https://www.potterybarn.com/products/checkered-galvanized-mirror/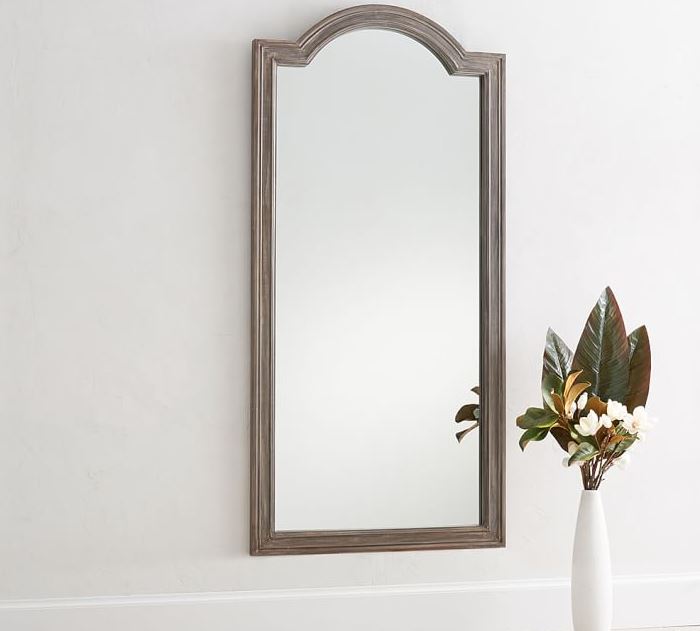 https://www.potterybarn.com/products/grey-wash-full-length-mirror/
When your selecting a framed type of a large rectangular wall mirror, you should make sure the framing compliments other accessories in your room. For example, if your room contains sturdy or bold furniture, go for a mirror with a heavy sort of frame. You should paint wood-framed wall mirrors in a similar color to that of the wall as it creates a feeling of a bigger space. You can add some visual interest to your room using carved mirrors, one of the types of framed wall mirrors. Some wood-framed wall mirrors include intricate, unique carvings and may be carved into modern shapes.
Here are some great examples of carved and ornate wall mirrors from the Homes Direct 365 collection
https://www.homesdirect365.co.uk/french-mirrors-c437/wall-mirrors-c2554
Image credit x2 to Homes Direct 365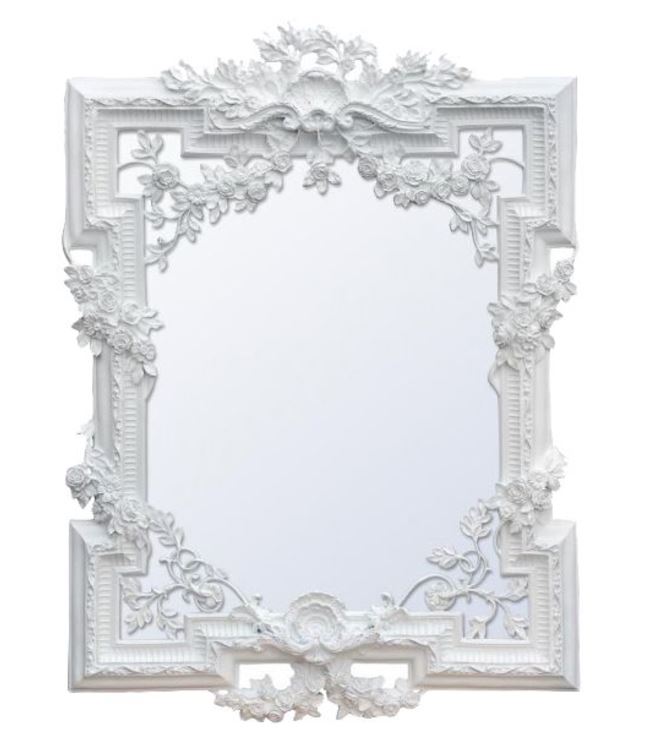 https://www.homesdirect365.co.uk/francesca-antique-french-style-mirror-p558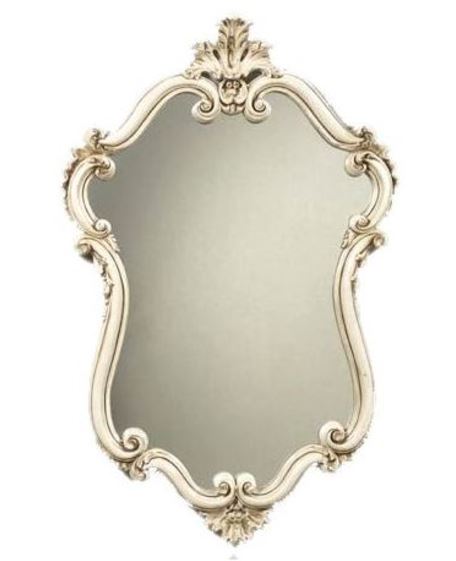 https://www.homesdirect365.co.uk/antique-french-style-white-mirror-7-p17742
Angled, beveled, or edges-on wall mirrors bring a sleek image to a room. Some of the beveled wall mirrors have no frames while others are framed with beveled edges. And unlike a framed or molded mirror, a beveled edge frame-less mirror gives some reflective surface to the whole mirror. Beveled edges serve as prisms and produced richly-colored reflections of light. Compared to framed mirrors, beveled edge frames are likely to cost more. There are kits available to add an overlay to the beveled mirror and improve its appearance.
Wall mirrors contain a piece of crystal clear glass coated with numerous copper and silver layers as well as paint sealer which does effect how the mirror appears as talked about in this article. Wall mirrors should always be dry, except when they are being cleaned. You should use warm, clean water, alcohol, or vinegar to clean the mirror. If you are using a commercial glass cleaner on the mirror, don't spray it, rather use a soft cloth to spray the cleaner and then use it on the mirror. For stubborn stains, make the cloth wet again and apply pressure. Don't use a gritty cloth or an abrasive cleaner.
When your choosing a wall mirror to buy, you will be dictated by your personal preference and taste but just remember to keep it simple. There is nothing worse than choosing designs that will clash with other decorative items in your room.
Here are some great examples of wall mirrors from the Houzz collection
https://www.houzz.com/photos/wall-mirrors
Image credit x2 to Houzz
https://www.houzz.com/photos/26764659/Contemporary-Beveled-Wood-Wall-Mirror-Silver-Chrome-Carved-Accents-Decor-traditional-wall-mirrors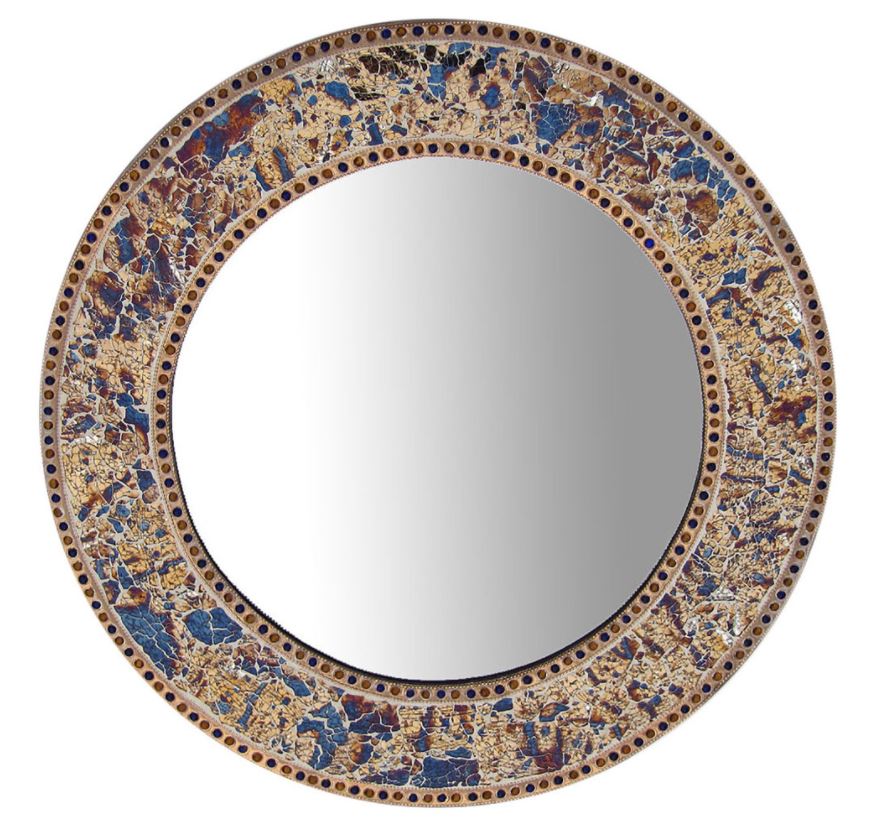 https://www.houzz.com/photos/56737357/Glass-Mosaic-Framed-Mirror-24-contemporary-wall-mirrors