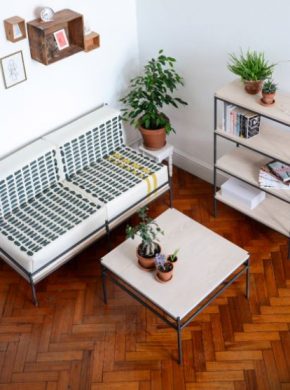 Royal College of Art graduates Katrine Hesseldahl and Victor Strimfors have designed a modular sofa made from three distinct layers in an attempt to combat furniture waste.
The sofa is part of a broader manufacturing model called Strata, which the pair imagined for their masters programme in Design Products. The system divides furniture up into a skin, middle and base layer.
By allowing owners to swap out just the layers that are most likely to need changing – the cushion and covering – the duo hopes to offer a more sustainable alternative to throwaway home-ware.
"It's about less material going into and out of the system," Hesseldahl told Dezeen. "We really want to have less bulky waste."
Hesseldahl and Strimfors were prompted to design Strata after reading a report that highlighted...
Read More